Dr. Regine Pappas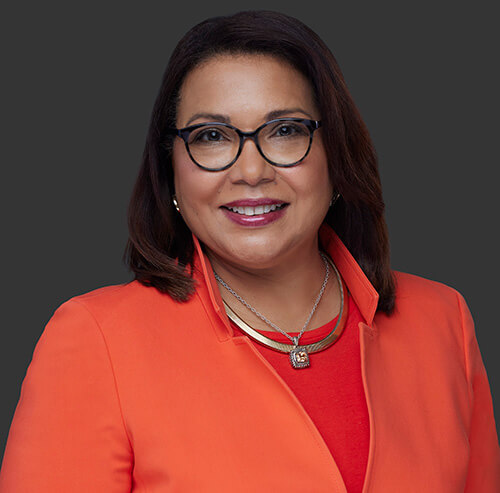 Dr. Regine Pappas, MD is a Board-Certified Ophthalmologist, Eye Surgeon, & Fellowship-trained Glaucoma Specialist.
She is a graduate of the University of Cincinnati College of Medicine. She completed an internship at the Christ Hospital in Cincinnati, OH and then completed a residency program in ophthalmology at Howard University Hospital in Washington, DC.
After her residency, she also completed a one-year ophthalmology fellowship program in glaucoma at the University of Maryland, at the time being one of the top glaucoma programs in the country. While at the University of Maryland, she also served as a Clinical Instructor. During her training she was actively involved in scientific and clinical research, focusing on the latest advances in surgical management that resulted in numerous conference presentations and published articles.
Dr. Pappas is certified by the American Board of Ophthalmology, and the National Board of Medical Examiners. She is also a fellow of the American Academy of Ophthalmology and a member of several other national medical and ophthalmology organizations. She is the past president of Women in Ophthalmology, a national organization that empowers women ophthalmologists and ophthalmologists in-training.
She is on the medical staff at Health First – Holmes Regional Medical Center in Melbourne, FL.
Dr. Pappas has been in private practice in Central Florida since 1998. Since completing her extensive residency and fellowship training, has stayed current in all the latest ophthalmic and surgical techniques, and has given lectures on cutting edge glaucoma surgeries as well as premium cataract surgery. Her practice emphasis is on delivering high quality eye care, while remaining compassionate and offering personalized treatment. Everywhere she has been along her journey, she has gained the ultimate respect of her colleagues and patients.